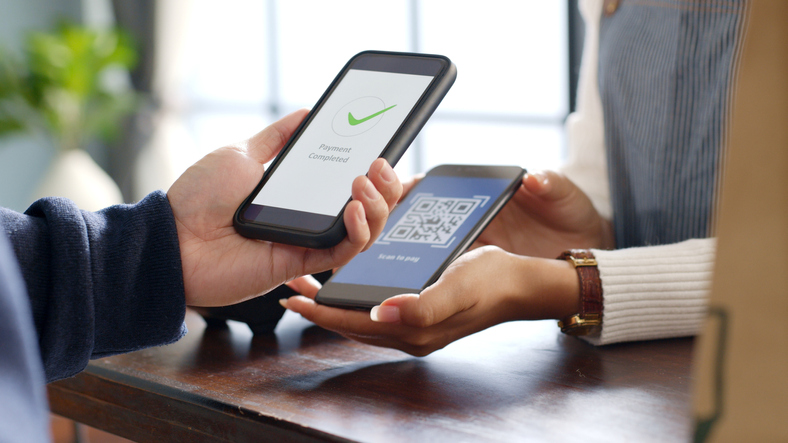 The onset of the global health pandemic in 2020 brought about numerous changes to how we live and critically, how we conduct business.
Unsurprisingly, cashless payments and contactless debit and credit card payments became the new go-to of B2C and B2B business models. The transition to contactless payments and more sophisticated remote transactions has inevitably transformed how we do business, for the better.
Prior to the pandemic, policies for and against cashless business left many businesses, the retail sector in particular, on the fence. However, post-Covid it seems contactless, online, and remote payment options will be here to stay as global economies begin re-opening.
Contactless payments and online trading can be harnessed by businesses of all sizes to maximise efficiency, reduce costs, and facilitate transactions effortlessly – even when we are not working!
According to the ESRI Quarterly Commentary (Spring 2021), the Irish economy is expected to experience strong growth in the second half of 2021. Businesses are readying themselves to re-open, many of whom have undergone phenomenal innovation and transformation since the first lockdown.
Cashless, contactless payments, and optimising your business online has never been more crucial for long-term sustainability and growth.
Throughout 2020 and early 2021, we stress tested the capabilities of My Cloud PA by developing multiple E-Commerce, online payment, and contactless payment options to suit every business. Our suite of features allow businesses to sell online, develop a trading online website, and multiple contactless, cashless payment options.
Benefits of cashless, contactless payments
Contactless is more hygienic and safer for customers and employees alike
Quick, efficient transactions
Cut out the associated costly burden of managing cash
Reduce the risk of miscalculations that are associated with cash
Ditch the credit card terminal/POS and associated fees
Multiple payment options to suit all customers and suppliers
Growth of E-Commerce platforms and digitisation
Businesses are discovering new revenue streams through E-Commerce platforms
Widening your target audience for increased sales and profitability
More businesses becoming 'Glocal' through digitisation – Local, at the global level
Increased choice for consumers and opportunities to engage with new clients remotely
---