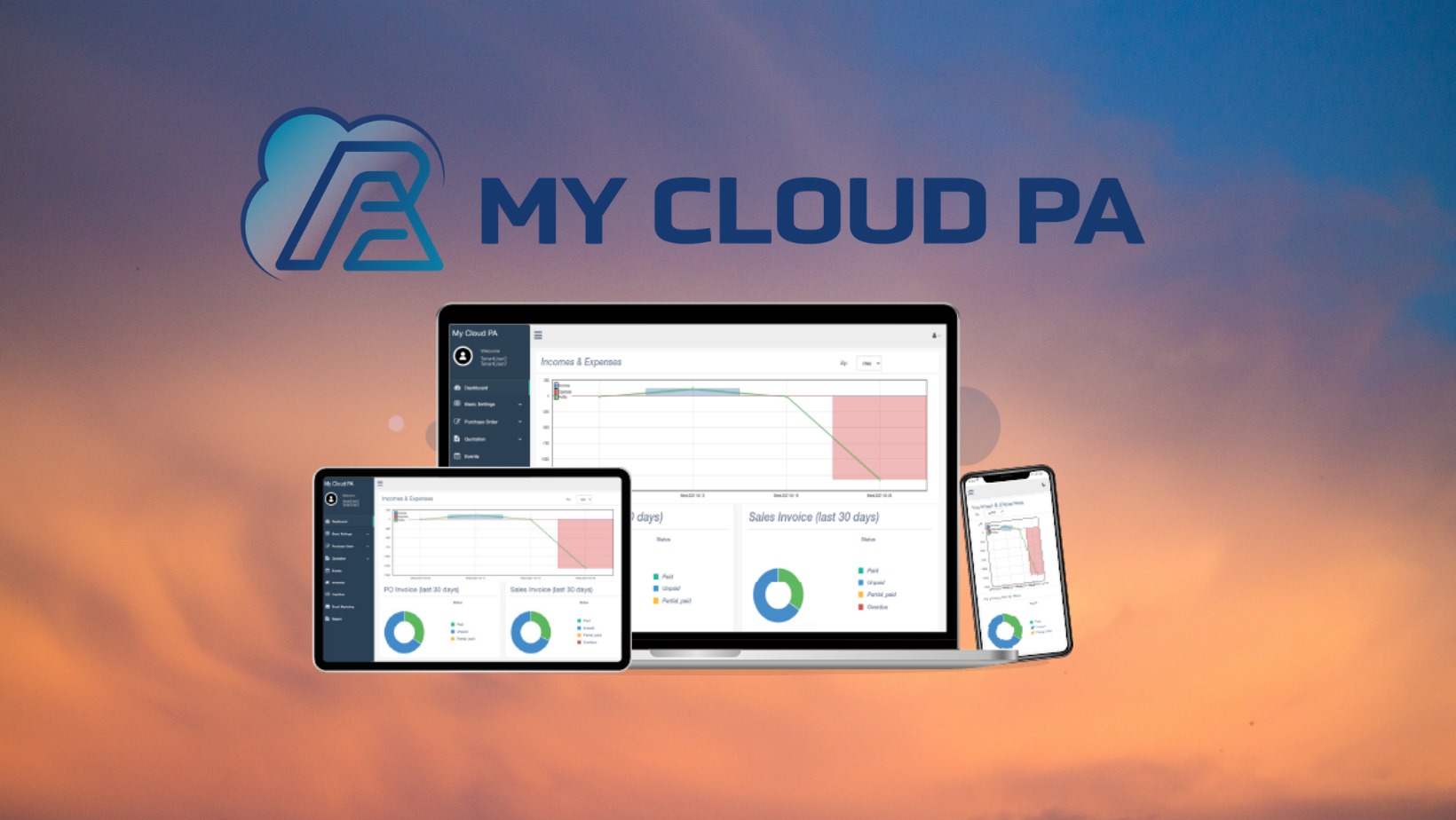 Our idea to develop an all-inclusive, mobile app for small businesses began in 2017. Our goal was to create an integrated IT system that would make labour intensive, business tasks simple and pain free.
Everyday business tasks that are essential, can also be time consuming and inefficient. Think about the small tasks you complete when converting a lead to a sale. From early information sharing and quotation writings, to securing the sale and drafting invoices – it is a lengthy process.
With this in mind, we developed an IT Ecological Chain designed for sole traders and SMEs. It was a huge success. We tested our app to its limits before heading to the market. Up until recently the app was called 'Purchaseday' – you may have seen us nominated as 'One to Watch' in the South Dublin Local Enterprise Awards 2021. As of 1st May 2021, we operate as My Cloud PA.
Evolving capabilities with the times
The challenges of running a business and being self-employed are always changing. The range of features and capabilities of the app are constantly evolving to meet this demand. For example, last year we developed features for remote communication with customers and suppliers, E-Commerce trading solutions, and cashless payment options.
My Cloud PA includes a Customer Relationship Management (CRM) system, a comprehensive accountancy package, payment and transactions management systems, and instant website development capabilities.
Is My Cloud PA right for my business?
We have developed the mobile app with a set of clients in mind. For example, businesses who:
Work flexibly, in multiple locations.
Operate a 'virtual office' or work remotely
Travel frequently due to the nature for work (e.g. plumbers, locksmiths, freelance creatives).
Require contactless payment and/or E-Commerce solutions.
Ditch the credit card terminal/POS and associated fees
Multiple payment options to suit all customers and suppliers
Growth of E-Commerce platforms and digitisation
Businesses are discovering new revenue streams through E-Commerce platforms
Widening your target audience for increased sales and profitability
More businesses becoming 'Glocal' through digitisation – Local, at the global level
Increased choice for consumers and opportunities to engage with new clients remotely
---