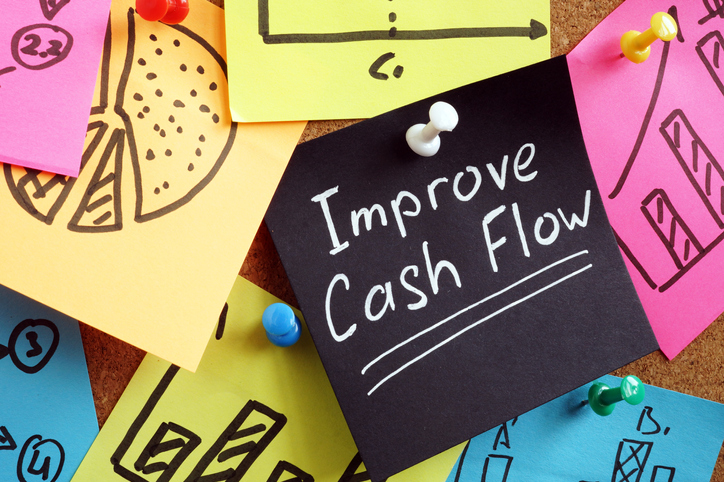 Cashless, contactless payments, and optimising your business online has never been more crucial for long-term sustainability and growth.
There is no doubt you've heard this age-old saying in the business world – "Revenue is vanity, profit is sanity, but cash is king".
And frankly, it is an old-reliable for a reason. Cash is what keeps businesses of all sizes open and running.
Cashflow is the movement of money in and out of your business. Strong cashflow indicates that your business is selling goods and services that customers want.
Cashflow is crucial for long-term sustainability
A business' cashflow will largely depend on the scale of the operation. For smaller businesses and sole traders, cashflow is even more crucial for the long-term sustainability of the business.
For sole traders, managing cashflow is critical to ensure the business has enough money to pay suppliers, buy stock, cover associated business costs, and pay employees or contracted workers.
Case Study: Self-employed plumber
Take the example of a self-employed plumber, who runs their own business as a sole trader; - A typical business day requires frequent travelling, ordering stock, working 'on call', promoting the business, and wearing the multiple hats of a busy sole-trader.
Until recently, paper invoices and sales receipts were often favoured by tradesmen. Ensuring businesses have robust cashflow management in place reduces the risk of business failure due to cashflow issues.
3 Tips to Improve Cashflow
Send invoices regularly and often

It sounds like a complete no-brainer, but if you don't get your invoices out promptly – you won't get paid.

Rule of thumb for many sole traders and small businesses is to issue invoices immediately after delivery goods and/or services, while the engagement is fresh in your customer's mind.

Take this one step further by digitising and automating your invoicing system.

Streamline your cashflow 'process'

Digitisation and automation should be features throughout your cashflow management system. Ensuring money is going in and out of your business in a timely fashion, while also keeping a healthy bank balance is key to running a sustainable business.

Sole traders stand to reap the secondary benefits of building a robust cashflow system, including but not limited to – saving time, building a strong supplier and customer base, and creating new efficiencies.

Invest in a digital finance tool

An easy-solve to potentially all cashflow issues? Invest in a digital finance tool. This could be in the form of a mobile app for businesses frequently on-the-move or a traditional accounting software package for office-based businesses.

Integrated digital finance tools allow for a holistic analysis of where your business is at financially. You can send payments instantly, set up new customer profiles, order stock from suppliers, and pay your employees all in one place.

We favour easy-to-use interfaces that require no experience. Furthermore, our mobile app has built-in capabilities that support customer and supplier relationship management.
---